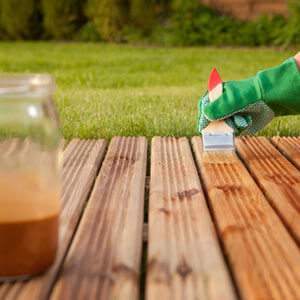 Planning to make an upgrade to your home that you can take pride in? Make sure you've got the finest general contractor on the job and contact J R's Creative Painting today! Our scope of abilities is virtually limitless when it comes to renovating your living space and our years of hands-on experience have led us to become highly trusted when it comes to producing exceptional results. Take a look at the many services we're delighted to offer:
Kitchen remodeling: Every homeowner dreams of kitchen remodeling in Clarkston, MI at some point in time during their days as a homeowner. Instead of envisioning what your kitchen could be, why not take action? We've helped countless homeowners take full advantage of their kitchens over the years and are well versed in what it takes to transform your kitchen from just another room of the home, to an epicenter worthy of attention. Cabinets to appliances, flooring to countertops, we'll do it all!
Bathroom remodeling: Is your bathroom looking less and less glamorous over the years? Is it time to finally invest in bathroom remodeling in Clarkston or Oakland County, MI? Make sure the job is undertaken by professionals who have what it takes to bring your bathroom into the 21st century! J R's Creative Painting will add a touch of elegance to your bathroom in all facets of its aesthetic, making it a space that you can feel comfortable utilizing.
Roofing: Your home's roof is its first line of defense—make sure it's well taken care of and in great shape at all times. Our general contractors know their way around a roof better than anyone and can pinpoint any imperfections, hazards or grievances that warrant repair. When we're done, you'll have complete confidence that the roof over your head is one that's ready to do its job.
Gutter and Awning Services: Whether you're in need of new gutters or repairs to your existing, we specialize in seamless gutters, copper gutters, copper awnings and more.
Decks: Nothing brightens up a backyard like a deck! If you're the type of homeowner that loves to host a cookout, spend time under the sun and enjoy peaceful nights outdoors, let us construct a deck that's far and above anything you could have expected. Furthermore, when J R's Creative Painting is on the job, you can be sure that your deck will be soundly constructed and ready to face the elements for years to come.
Basements: If your basement is just another storage space in your home or is relatively unused, let us help you transform it into a space that you can truly enjoy. Whether you're looking for a game room that partygoers can appreciate or simply need a space to call your own, we're ready to help sculpt your basement into the perfect living space.
Flooring: There's nothing more luxurious than a properly cared for hardwood floor—whether it's exemplifying your kitchen or is the centerpiece of your sophisticated dining room. If your floor is lacking its luster or you're finally ready to rip up that carpet in favor of something a little more cosmopolitan, let us take on the job and ensure that it's done right.
Home additions: Families grow up fast and before you know it, your home seems to shrink! When your living space starts feeling cramped but you're not ready to pick up stakes, let J R's Creative Painting lay down a new foundation for your home additions and give you the breathing room you need.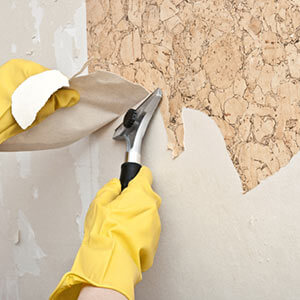 Don't see a specific service listed above? We also tackle siding and windows and doors! Contact us today to learn more about how we can provide a unique and lasting solution to your home renovating needs. Our personable, professional general contractors are delighted to work directly with you to help turn your dream into a tangible reality. Contact us today at 248-625-5638 to get started!